This morning, the National Oceanic and Atmospheric Administration (NOAA) released a new annual report tallying the toll of billion dollar-plus extreme weather and climate related disasters in 2021. Unsurprisingly, the numbers for the year are sobering: 688 lives lost in 20 separate disasters that each cost one billion or more, with a total economic cost of at least $145 billion. These annual reports continue to show a worsening trend, ringing an alarm bell for the climate crisis. It's time to look up and act.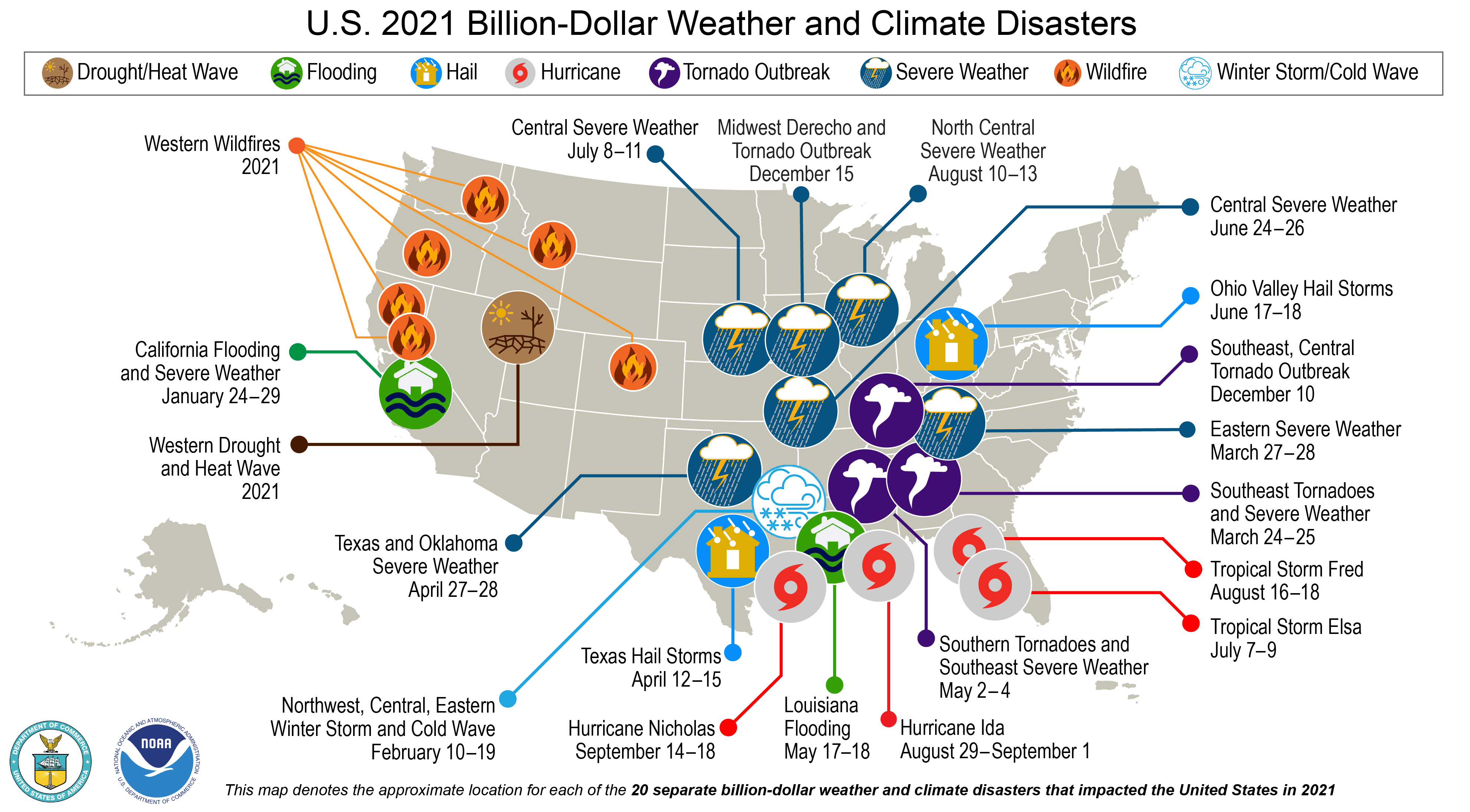 What's behind the numbers
The sobering power of the aggregate numbers highlighted in the report is undeniable. According to the NOAA data, 2021 ranks second in terms of frequency of extreme weather events, third for costliest, and it was also determined to be one of the deadliest years recorded. These disasters underscore the reality of how the climate crisis is already affecting people and the economy, and point to the urgent need for robust solutions. Behind the numbers, here are some takeaways:
Today's report tells us, yet again, that we are in deep trouble and it's well past time to act on climate. A sharp downward turn in heat-trapping emissions is urgently needed—and if we do this right, that can be a tremendous boon for public health, environmental justice, good-paying high-quality jobs, and innovation. We need robust policies that accelerate the clean energy momentum already underway because current trends are just not sufficient to meet science-based emissions reduction goals. Further, we have to invest in climate resilience measures to prepare communities for the impacts already underway.
A critical, not-to-be-missed opportunity stands before us right now: Congress must pass the Build Back Better Act.